What inspires me to work at Ahold Delhaize
After obtaining her bachelor's degree in Turkey, Başak Eskili applied for summer internships and master's degrees at several European universities. When she was offered both in Holland, she felt that 'the universe was calling her to the Netherlands'. While she originally intended to stay for two years, she has now been here for five. "I consider myself very lucky to be living in a country that matches my personality, and to work for a company that does, too.'
During her bachelor studies in computer engineering, Başak (29) became intrigued by Artificial Intelligence (AI). She pursued all the courses related to the field. "AI products are developed to make our lives easier. Technology is embedded in our everyday life, everywhere. I wanted to understand the models and systems behind it. Data is just the most valuable currency of our times.'
In 2017, Başak packed her bags and moved to the Netherlands. Aside from having visited Amsterdam as a tourist once before, she knew virtually nothing about Dutch culture or customs. But she was determined to adapt to her new environment quickly. "I had bought a bicycle online while I was still in Turkey. When I got to Holland, picking up my bike was one of the first things I did. I had the key to my bicycle before I had the keys to my apartment! From then on I cycled everywhere, rain or shine. I even got myself a pair of rain pants, so it's safe to say I've officially integrated into this country."
Feeling like 'The One'
With a Master's degree in Artificial Intelligence in hand, Başak went to work. In the summer of 2021, she joined Ahold Delhaize as a Machine Learning Engineer. "I found myself in a position where I could choose between three interesting jobs – all at attractive employers.
So, what steered me toward Ahold Delhaize? Definitely the way I was approached by the recruiter and my future manager, Adam. They really made me feel like I was 'The One' and did everything they could to accommodate my needs. Learning and development possibilities played an important part, but it was the people who really were the deciding factor."
To this day, Başak's experiences have exceeded all her expectations. "I work in an amazing team with very talented people.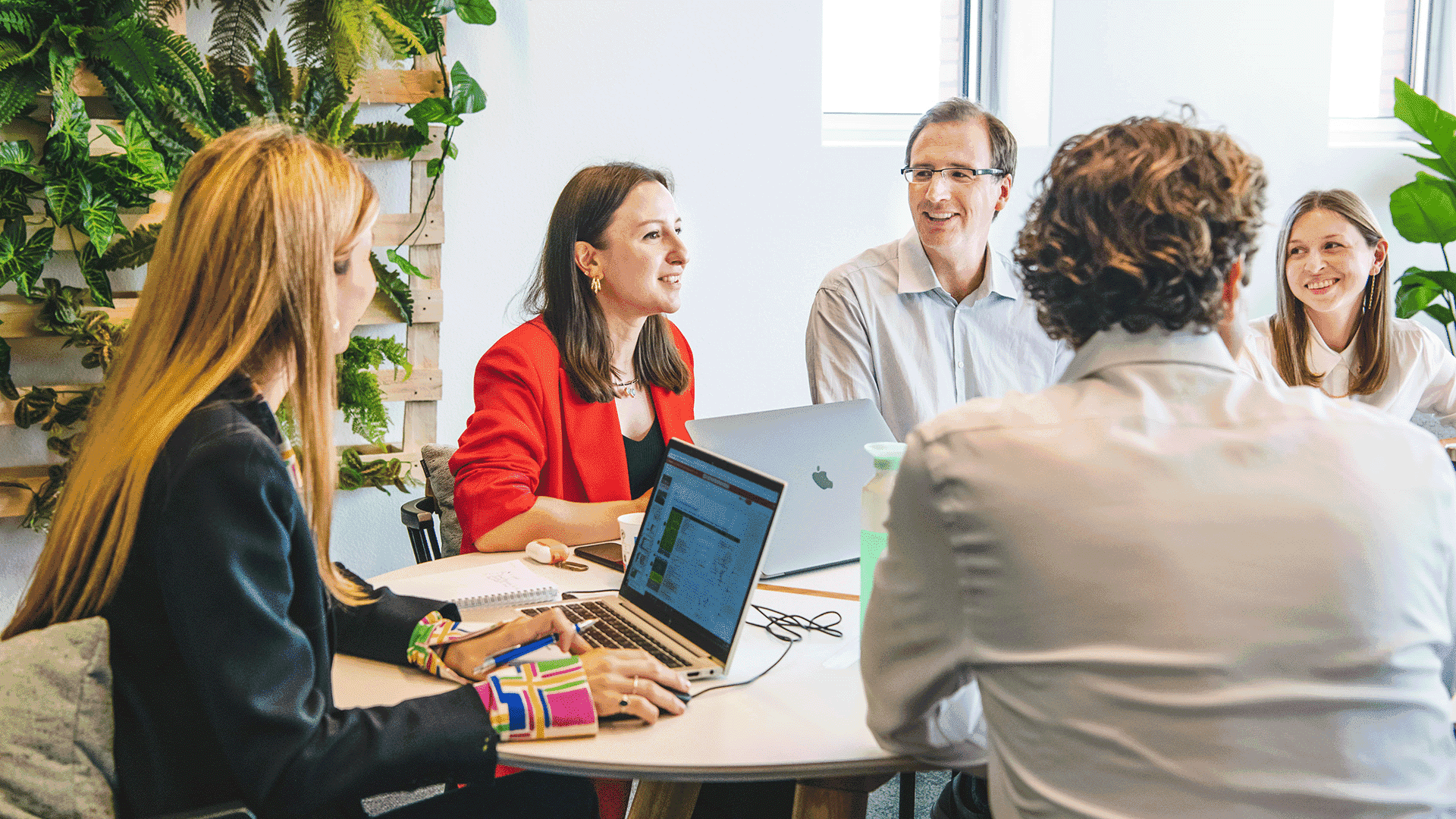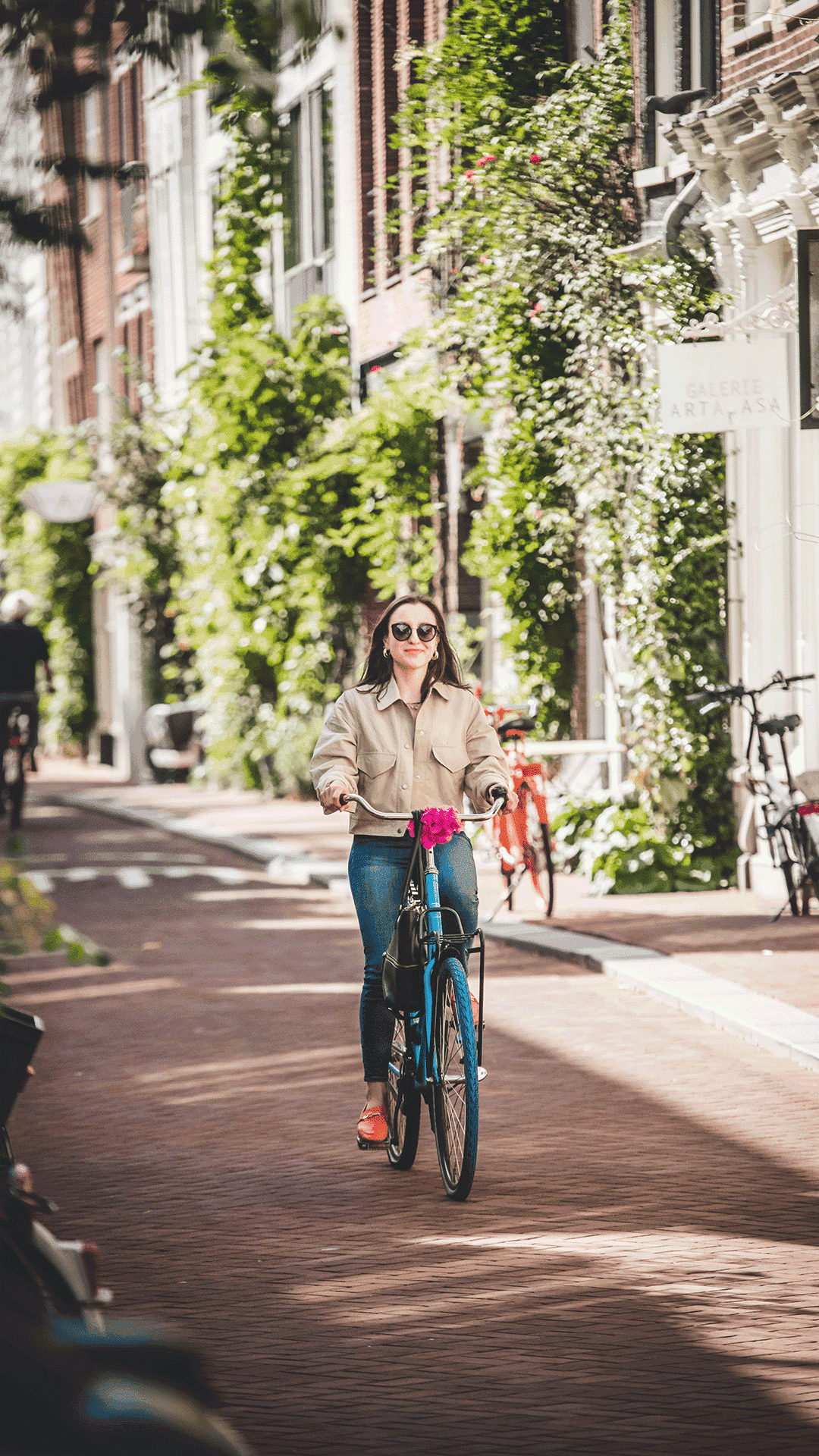 We're all involved in projects we particularly like or that we specifically requested to work on. Imagine how that drives our motivation! Our manager gives us the freedom and responsibility to do what we think is best. He maintains that he 'hires very smart people and therefore doesn't need to tell them what to do' – a stance I absolutely love. If I want to get involved in a certain project, I just need to speak up, and it's sorted. I often tackle five projects simultaneously, offering me the opportunity to work on different models and use cases. It makes for an extremely diverse job, and a very steep learning curve. I love that I'm surrounded by role models – people I look up to and from whom I can learn a lot. That is really typical at Ahold Delhaize: there are so many opportunities to grow while being supported on every level. While I don't have a clear 5-10-year plan, it's definitely my ambition to become a Senior Machine Learning Engineer and gain even more experience and knowledge in the field."

A global accomplishment
Sometimes it can be a challenge to explain what it is exactly that a machine learning engineer does, especially to non-technical people. "We have data scientists in the company who build database models, allowing us to create predictions for personalized offers, devise better forecasting models or improve our e-commerce domain, for instance. It's my job to turn these models into a product or an application."
So far, she has been working on a number of interesting models and projects, but when asked about her biggest achievement within Ahold Delhaize, the transformation of the whole company's way of working definitely springs to mind. "The company has a lot of different brands in different countries, all of which vary in their data science maturity levels. Our team was tasked with increasing their maturity levels and creating a standardized way of working, i.e., a model that could be deployed on all the different brands. Our team served as the bridge between different teams, brands and countries. Today, we are at a stage where we can deploy all models on all our different brands, using the most recent and advanced technology and toolkits. It's been an exciting and rewarding journey that has enhanced my technical knowledge and soft skills enormously – and it's still ongoing. This September, a colleague and I will speak about this transformation at Big Data LDN, an international summit in London. I'm looking forward to sharing our journey, including the milestones and great accomplishments, as well as the hiccups we experienced along the way."
Toward a sustainable, healthy shopping experience
The ability to have an impact in her role is important to Başak. "It's one of the reasons why I'm excited to work in this field, but, more specifically, at Ahold Delhaize. We have so many brands in so many different countries. I'm able to help improve the shopping experience of our Romanian customers, even though I've never been to Romania, nor do I speak a word of Romanian. The same goes for our customers in Greece, Belgium or Serbia. We can create different journeys for our customers in different countries, and offer them more personalized, healthier products. I love that our models help promote a sustainable, healthy mindset."
Early next year, Başak will hit the big 3-0. Rather than dreading the event, she's looking forward to it. "I've invited friends from all over Europe to come to Amsterdam to celebrate with me. I'm not sure how they'll all fit in my two-bedroom apartment," she smiles. If all goes well, she'll be able to tick a few items off the bucket list she compiled when she turned 25. "Originally I had set the deadline for my 27th birthday, but in the past few years I've kept extending it by a year. Currently, there are 29 items to be crossed off, including 'become fluent in Dutch' and 'learn to be a decent cocktail shaker'. While my Dutch is already pretty good (B1-level), my cocktail recipes aren't quite there yet. I still have another six months to learn how to stir the perfect mojito."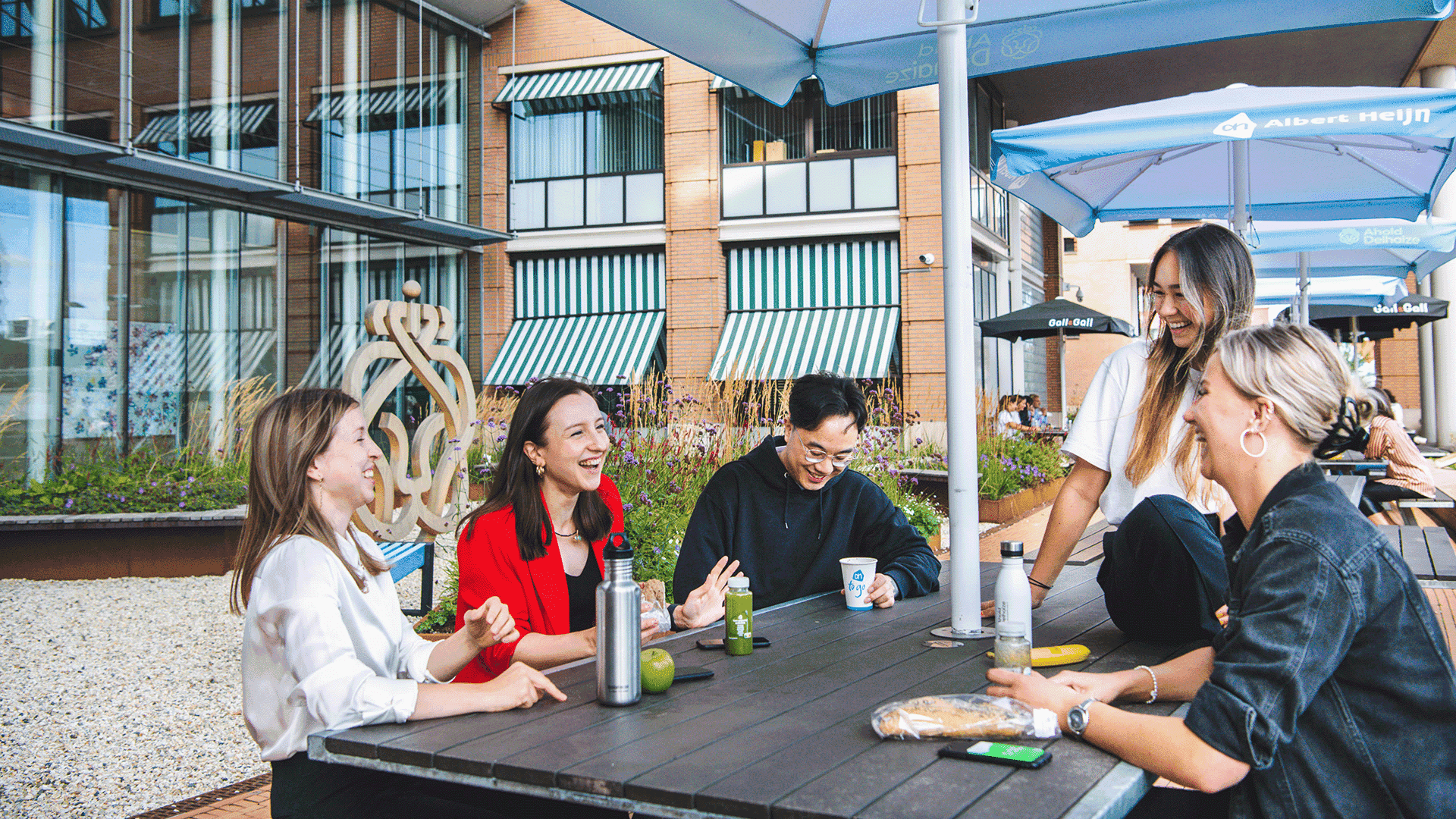 Name: Başak Eskili (1993)
Started working at Ahold Delhaize: July 2021
Studied: MA Artificial Intelligence (University of Amsterdam, 2019)
Living with: On my own in Amsterdam
Hobbies: Swimming, running and cultural events
Wake me up in the middle of the night for: Vanilla ice cream
Favorite holiday destination: San Sebastian, Spain (also because the wine is ridiculously affordable there!)
Life-changing event: Getting my driver's license (after 1.5 years of lessons and four failed attempts). Not that I need it in Amsterdam, but it's useful for travelling outside the country
Biggest source of inspiration: Successful women in tech
Best advice I've ever received: "Always be yourself"